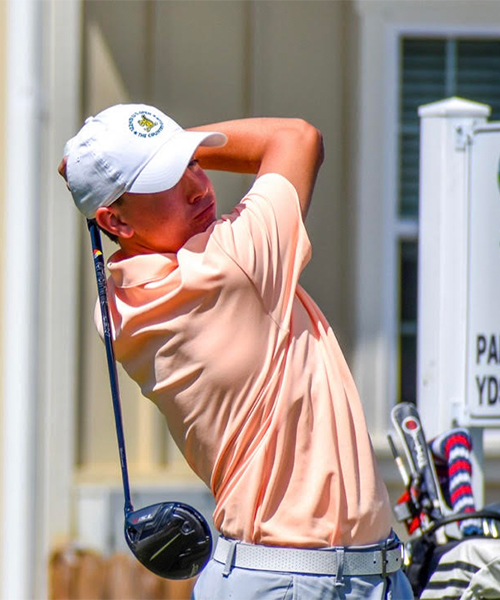 Ethan Boyette
Fike High School
Photo Credit: Carolinas Golf Association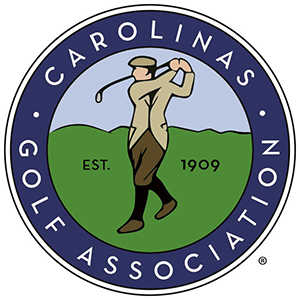 Ethan is now the #3 ranked player in the NC Junior Rankings! Recently, on Sept 16-17, the senior from Fike High School shot a 69-74-71 to tie for 8th place at the Creed Junior Boys Invitational.
Congrats to Ethan after qualifying for the U.S. Junior Amateur at Williamsburg, VA National Golf Club. Ethan fired a 3-under, 69 and once again found himself in a playoff. And on the first playoff hole Ethan made par to earn a spot in the U.S. Junior Amateur at Daniel Island Club in Charleston, SC on July 25-29.
Ethan is taking the state of NC by storm! The junior from Fike High School wins his second tournament in a row after WINNING the TYGA Bojangles Open! Boyette made birdie on the first playoff hole to capture his second straight CGA title.
Ethan is on fire after WINNING the 8th Carolinian Amateur Championship! Ethan fired an 8-under in the 54-hole event to secure his first CGA title.
Following his 1-over 73 at the NC Regional, Ethan fired a 71-75 at the NCHSAA Men's 3A State Championship to finish tied for 5th place. The Junior from Wilson, NC is currently ranked #11 in the TYGA standings and has already committed to playing collegiate golf at UNC Wilmington!
Congrats to Ethan who fired a 76-70 to tie for 15th place at the CGA – 2023 HV3 Invitational. The Fike H.S. Junior is currently ranked 15 th in the TYGA rankings and will soon be moving up!
15th ranked Junior golfer in the state of NC
Ethan has four Top 10 finishes in his last 5 events.
Competing in the 4th HV3 Invitational on March 25-26!
1-on-1 Mental Conditioning and Seth's "Path A" Program, please contact us today.